4 and 5 bedroom luxury villas
perfectly located at Yas Island
Welcome to the luxury living
In a residential atmosphere full of calm that combines the spirit of authentic Emirati heritage with a modern twist and world-class leisure amenities, West Yas was established in one of the most private areas in Yas Island. West Yas benefits from its exceptional position with a waterfront location overlooking the natural mangroves that surround Yas Island. This makes West Yas a natural peaceful oasis, with all the elements of nature to make it stand out as the best-rated residential destination in the capital, Abu Dhabi. The 4 or 5 bedroom villas are designed according to the latest trends in modern design, to provide you with unparalleled happy moments.
Every minute you spend at West Yas will bring you refreshing sea breezes in a beautiful natural landscape, and you will be able to enjoy peaceful walks along neat and beautiful paved walkways. The project includes multiple gardens, mosques, two schools, and several shopping centers. West Yas is the development project that will provide you with the most wonderful family times at the heart of Abu Dhabi's bustling environment.
Barbeque

Gym
Cafes and restaurants
Yas Island. Your destination
Yas Island couldn't be more connected. Just seven minutes from Abu Dhabi Airport (serving almost 100 destinations around the world), 25 minutes from central Abu Dhabi and 50 minutes from Dubai and Dubai DXB Airport, it's super accessible for both local and international visitors.
The island's development project was initiated in 2006 by Abu Dhabi-based Aldar Properties, with the aim of turning the island into a multi-purpose leisure, shopping and entertainment center at an estimated total cost of over billion. This investment was planned as a multi-staged project to unfold in phases until 2018, with project stakeholders foreseeing the possibility of extending development by adding new venues and upgrading existing facilities.
Floor Plans
Located minutes away from modern leisure facilities and with breathtaking lush private gardens, West Yas offers a variety of contemporary architectural designs that further enhance the community harmony that marks this residential area.
The four or five bedroom villas were designed and built to the highest standards by Aldar, with customized touches to meet individual requirements, while using unmatched quality materials. In order to provide a unique modern and diversified lifestyle experience that caters to the tastes and requirements of your families, West Yas has been divided into four distinct residential blocks.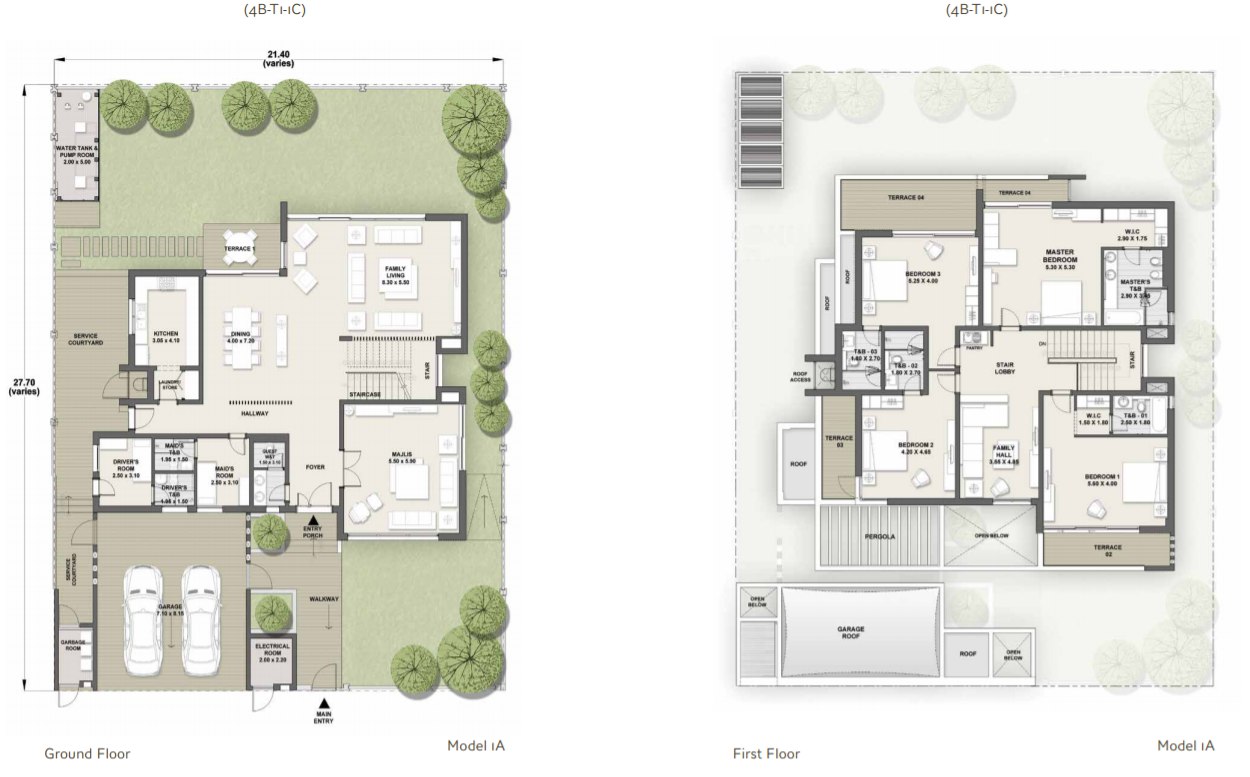 Payment Plan 10/90
Payment Plan 50/50
Register your interest today